| | |
| --- | --- |
| Maid Name: | JOAN SEBASTIAN |
| Nationality: | Filipino maid |
| Experience: | Ex-Middle East maid |
| Language: | English: (Good) |
| Place Of Birth: | |
| Height: | |
| Weight: | |
| Religion: | |
| Marital Status: | |
| Number of Children: | |
| Siblings | |
| Expected Salary | |
| Education: | |
| Off-days: | |
| Language: | |
| From | To | Country | Employer | Main Duties | Remark |
| --- | --- | --- | --- | --- | --- |
| 2020 | 2022 | United Arab Emirates | ARABIAN FAMILY | 2020 to 2022 Worked in Oman, serving an Arabic family, living in 2 stories house ( huge house like a Villa) with 7 bedrooms serve for 15 members 6 couples and ( 9 children ages from 8 to 18 years old) of the family a her duties were to take care of the chi | after one year her employer leave it to her the cooking, and grocery shopping with her employer on w |
| Areas of Work | Willingness | Experience | Evaluation | Comments |
| --- | --- | --- | --- | --- |
| Care of infants/children | | 2 | | |
| Care of elderly | | | | |
| Care of disabled | | | | |
| General housework | | 2 | | |
| Cooking | | 2 | | |
| Language Skill: English and tagalog | | 10 | | |
| Other Skill: childcare | | 2 Year(s) | | |
Joan is 31 years old, a single mom with one son who is now 4 years old, She took care of her son when he was born, She is high school graduate but she can understand and speak English quite well She has one sister and one brother back in Philippines, Joan still want to to work abroad to support her family financially and to earn money for her child's future. She worked the Middle East.(Oman) for 2 years and 2 months was extended to wait for the replacement helper
below are her experiences as a domestic helper and a nanny.:
She can cook Arabic/ Filipino dishes and other food by you tube recipes
Joan can cook the following:
Arabic food..chicken and fish dish:saluna,fried fish and chicken,arabic rice:,miglob,migloba,tahda, mikobhus
PHILIPPINE PINOY DISH:chapsuey,pakbetsinigang nilaga (meat and chicken)and many more
MIDDLE EAST:
2020 to 2022 Worked in Oman, serving an Arabic family, living in 2 stories house ( huge house like a Villa) with 7 bedrooms serve for 15 members 6 couples and ( 9 children ages from 8 to 18 years old) of the family a her duties were to take care of the children all the housework like ironing, washing clothes in washing machine, cleaning, after one year her employer leave it to her the cooking, and grocery shopping with her employer on weekends. after 2 years and 2 months ., She went back for good to Philippines to be with her family first and then now she want to apply to Singapore for a better salary.
To arrange an interview, please reach us through WhatsApp: LINA at 82463140, 91392292, or BINGLE at 93715033
Maid Agency: AATAS EMPLOYMENT AGENCY
(License No.: 98C2940)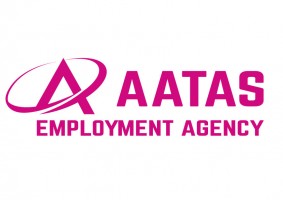 Address:
545 Orchard Road,Next to Hilton Hotel,
#06-14 Far East Shopping Centre,
Singapore 238882
Tel:
6737 8681
Email:
aatas@aatas.com.sg


Contact Person:
Bing / Lina
Handphone:
9371 5033 / 8246 3140 / 91392292/ 67378681
Website:
www.aatas.com.sg
Office Hour:
Monday-Friday : 10:00am to 7:00pm
Saturdays : Closed
Sundays : 10:00am to 4:00pm
Closed on Public Holidays

Last updated on 20-05-2022.
Maid Agency:
AATAS EMPLOYMENT AGENCY
Contact Person:
Bing / Lina
Phone:
9371 5033 / 8246 3140 / 91392292/ 67378681
Contact Maid Agency Regarding JOAN SEBASTIAN