| | |
| --- | --- |
| Maid Name: | ANALIZA MOSTLES |
| Nationality: | Filipino maid |
| Experience: | Transfer maid |
| | Filipino Transfer maid |
| Language: | English: (Good) |
| Place Of Birth: | |
| Height: | |
| Weight: | |
| Religion: | |
| Marital Status: | |
| Number of Children: | |
| Siblings | |
| Expected Salary | |
| Education: | |
| Off-days: | |
| Language: | |
| From | To | Country | Employer | Main Duties | Remark |
| --- | --- | --- | --- | --- | --- |
| 2019 | 2022 | Singapore | CHINESE EMPLOYER | Employer 7 09/08/2019 UP TO DATE 2022-- Working for a Chinese family, taking care to serve a Chinese family,( one adult) who needed caregiving, takes care of him Ah kong when he was 70+ until he passed away, she does all general housework too and cooking, | Reason for transfer: employer does not required a full time helper, Ahkong has passed away, availabl |
| 2012 | 2019 | Singapore | CHINESE FAMILY | Employer 6 04/10/2012 09/08/2019--worked for Chinese family staying in a condo apartment, serve for 3 adults, Granny and Ah Kong who had prostate cancer, too care of him from 78 plus until he pass away, Her other duties were all housework, cooking and groc | employer did not required a full time helper |
| 2010 | 2012 | Singapore | Chinese family | Employer 5 21/12/2010 11/06/2012 worked for Chinese family- There are 8 members of the family, She is also required to serve the whole family like doing the ironing, cleaning, cooking for them, and more. | she requested to go back for good, due to confusion, too many different instructions, too many emplo |
| 2009 | 2010 | Singapore | CHINESE family | Employer 4 02/01/2009 21/12/2010 work for Chinese employer staying in HDB apartment her duties was to take care of the elderly, she was a caregiver for 1 and half years. a grandfather of her employer, a stroke patient, bathes him, changes his pampers, ass | Ah kong passed away |
AATAS, EMPLOYMENT AGENCY 545 ORCHARD ROAD, #06-14 FAR EAST SHOPPING CENTRE, NEXT TO HILTON HOTEL FOR A PERSONAL INTERVIEW PLEASE CALL 67378681.82463140
Analiza is 41 year old, high school graduate, She was grown up in the province of Pangasinan. The Philippines. she is single and She's been working in Singapore from 2008 up to 2012 (June) Left for the Philippines for good.
Analiza is a very tolerant person, very patient in terms of taking care of the elderly,
She is now looking for a new employer but the arrangement is for Analiza to go back for holiday first and then she will come back and find another employer, She will only goes back for home leave and then coming back later dates can be discuss.
Employer 7 09/08/2019 UP TO DATE 2022-- Working for a Chinese family, taking care to serve a Chinese family,( one adult) who needed caregiving, takes care of him Ah kong when he was 70+ until he passed away, she does all general housework too and cooking, Reason for transfer: employer does not required a full time helper, Ahkong has passed away, available for transfer anytime
Employer 1 27/05/2008 18/08/2008 Singapore was 3 months, serving a Chinese family, living in a condo, they have 2 children, one of them was a special child/needs, and she was required not to take a day off due to the condition of the child, needing full-time care. She agreed to it because she understand the working conditions, unfortunately after 3 months, still not able to meet the employer's expectations, and was not able to handle the children too, so she asked to transfer.
Employer 2 18/08/2008 06/11/2008 was a Chinese family, that took care of the elderly, She had a passion for taking care of people who are in need of help, but after 2 and half months, her grandfather passed away. so she needed to find another employer.
Employer 3 06/11/2008 02/01/2009-Worked for Chinese faily stayed in HDB apartment- She was employed as a temporary helper for 3 months, She replace a maid who will go back to the Philippines for an operation, and after 3 months, the maid came back she fully recovered and came back again to Singapore. So Analiza had to find another employer.
Employer 4 02/01/2009 21/12/2010 work for Chinese employer staying in HDB apartment her duties was to take care of the elderly, she was a caregiver for 1 and half years. a grandfather of her employer, a stroke patient, bathes him, changes his pampers, assist him in everything, brings him for a walk, and brings him for a doctor's check-up.
Employer 5 21/12/2010 11/06/2012 worked for Chinese family- There are 8 members of the family, She is also required to serve the whole family like doing the ironing, cleaning, cooking for them, and more. she requested to go back for good, due to confusion, too many different instructions, too many employers, don't know who to follow.
Employer 6 04/10/2012 09/08/2019--worked for Chinese family staying in a condo apartment, serve for 3 adults, Granny and Ah Kong who had prostate cancer, too care of him from 78 plus until he pass away, Her other duties were all housework, cooking and grocery shopping
Maid Agency: AATAS EMPLOYMENT AGENCY
(License No.: 98C2940)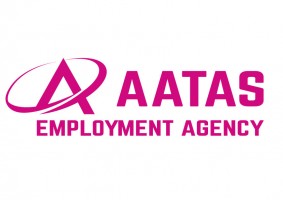 Address:
545 Orchard Road,Next to Hilton Hotel,
#06-14 Far East Shopping Centre,
Singapore 238882
Tel:
6737 8681
Email:
aatas@aatas.com.sg


Contact Person:
Bing / Lina
Handphone:
9371 5033 / 8246 3140 / 91392292/ 67378681
Website:
www.aatas.com.sg
Office Hour:
Monday-Friday : 10:00am to 7:00pm
Saturdays : Closed
Sundays : 10:00am to 4:00pm
Closed on Public Holidays

Last updated on 25-05-2022.
Maid Agency:
AATAS EMPLOYMENT AGENCY
Contact Person:
Bing / Lina
Phone:
9371 5033 / 8246 3140 / 91392292/ 67378681
Contact Maid Agency Regarding ANALIZA MOSTLES