| | |
| --- | --- |
| Maid Name: | LURIVIC QUIBOL |
| Nationality: | Filipino maid |
| Experience: | Ex-Singapore maid |
| Language: | English: (Good) |
| Place Of Birth: | |
| Height: | |
| Weight: | |
| Religion: | |
| Marital Status: | |
| Number of Children: | |
| Siblings | |
| Expected Salary | |
| Education: | |
| Off-days: | |
| Language: | |
| From | To | Country | Employer | Main Duties | Remark |
| --- | --- | --- | --- | --- | --- |
| 2018 | 2022 | Singapore | Chinese family | Employer 2 03/11/2018 UP TO DATE 2022- Working for Thailand/Australia, .living in a condo apartment. with 3 bedrooms and 3 toilets, Serves a couple and 2 children ( both boys) 9 and 5 years old now. Her duties are taking care of the children, all around ho | She is working for almost 4 years now. She requested to go home to rest first. after months then she |
| 2018 | 2018 | Singapore | Chinese family | Employer 1 29/08/2018 03/11/2018 -- Chinese family, living in a condo apartment with 3 bedrooms and 3 toilets. serve for a couple and 2 children ages 3 and 5 years old, her duties took care of the children, and all around housework, like cooking, grocery, | she only works for 3 months, The reason for the transfer: Insufficient food and sleep. The was retur |
| Areas of Work | Willingness | Experience | Evaluation | Comments |
| --- | --- | --- | --- | --- |
| Care of infants/children | | 4 | | |
| Care of elderly | | | | |
| Care of disabled | | | | |
| General housework | | 4 | | |
| Cooking | | 4 | | |
| Language Skill: English, Tagalog | | 10+ | | |
| Other Skill: babycare and childcare | | 4 Year(s) | | |
Lurivic is 27 years old, a high school graduate, and a mother of 2 children ages 5 and 7 years old, She took care of them when they were born,
Lurivic has been working in Singapore for more than 4 years now. She is looking for family work, and She is looking for go employer, She describes herself as a happy person, She can cook Chinese, Thailand, Western, and Filipino dishes. She can follow also follow recipe books,
She likes and love to take care of a child, She said She has lots of patience in taking care of kids
Employer 2 03/11/2018 UP TO DATE 2022- Working for Thailand/Australia, .living in a condo apartment. with 3 bedrooms and 3 toilets, Serves a couple and 2 children ( both boys) 9 and 5 years old now. Her duties are taking care of the children, all around housework, cooking, grocery shopping, cleaning, ironing, laundry, and washing the car. She is working for almost 4 years now. She requested to go home to rest first. after months then she wants to come again.
Employer 1 29/08/2018 03/11/2018 -- Chinese family, living in a condo apartment with 3 bedrooms and 3 toilets. serve for a couple and 2 children ages 3 and 5 years old, her duties took care of the children, and all around housework, like cooking, grocery, laundry shopping, cleaning, and ironing. she only works for 3 months, The reason for the transfer: Insufficient food and sleep. The was returned to the agency.
Kindly call 67378681 or WhatsApp message to 82463140/91392292 ( Lina R1102188) Aatas agency
Maid Agency: AATAS EMPLOYMENT AGENCY
(License No.: 98C2940)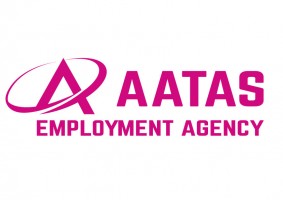 Address:
545 Orchard Road,Next to Hilton Hotel,
#06-14 Far East Shopping Centre,
Singapore 238882
Tel:
6737 8681
Email:
aatas@aatas.com.sg


Contact Person:
Bing / Lina
Handphone:
9371 5033 / 8246 3140 / 91392292/ 67378681
Website:
www.aatas.com.sg
Office Hour:
Monday-Friday : 10:00am to 7:00pm
Saturdays : Closed
Sundays : 10:00am to 4:00pm
Closed on Public Holidays

Last updated on 31-08-2022.
Maid Agency:
AATAS EMPLOYMENT AGENCY
Contact Person:
Bing / Lina
Phone:
9371 5033 / 8246 3140 / 91392292/ 67378681
Contact Maid Agency Regarding LURIVIC QUIBOL