| | |
| --- | --- |
| Maid Name: | JEMMA BANDRIL |
| Nationality: | Filipino maid |
| Experience: | Ex-Singapore maid |
| Language: | English: (Good) |
| Place Of Birth: | |
| Height: | |
| Weight: | |
| Religion: | |
| Marital Status: | |
| Number of Children: | |
| Siblings | |
| Expected Salary | |
| Education: | |
| Off-days: | |
| Language: | |
| From | To | Country | Employer | Main Duties | Remark |
| --- | --- | --- | --- | --- | --- |
| 2011 | 2013 | Singapore | NORWEGIAN | Employer 1 09/06/2011 22/04/2013 -- worked for a Norwegian family living in a landed house 3 storeys. Serve a couple and 3 children ages 2 and 4 years old twins. She looks after the children very well., Her other duties are all general house work, cooking | She worked for more than 2 years, unfortunately The employer left for good. |
| 2013 | 2013 | Singapore | CHINESE FAMILY | Employer 2 20/06/2013 26/07/2013 -- Worked for Chinese family , staying in a condo apartment, serve a couple and 2 children ages 2 and 9 years old,, her duties were to take care of the children all kinds of housework, cleaning, ironing, washing clothes, gr | Employer was too strict on her. |
| 2013 | 2013 | Singapore | Chinese family | Employer 3 26/07/2013 21/11/2013 -- Worked for a Chinese family living in a landed house 3 stories, She served 6 people , a couple and 3 children ages 8,10 12 and 16 years . Her duties were all housework, taking care of the children, taking care of the dog | She only works as a temporary helper to replace someone who went back for holiday in the Philippines |
| 2018 | 2022 | Philippines | VOLUNTEER WORKER | She works as a Barangay Secretary, attending to the brgy constituents. Processing documents and brgy certificates and scheduling of meeting | PRESENTLY WORKING |
| Areas of Work | Willingness | Experience | Evaluation | Comments |
| --- | --- | --- | --- | --- |
| Care of infants/children | | 4 | | |
| Care of elderly | | | | |
| Care of disabled | | 1 | | |
| General housework | | | | |
| Cooking | | 4 | | |
| Language Skill: ENGLISH,TAGALOG | | 14 | | |
| Other Skill: CLEANING | | 4 Year(s) | | |
Jemma is 39 years old this year December, She is married with 3 children ages 13,12,
AND 9, She took care of her children when they were born., Jemma is a college graduate with a Bachelor of Science in commerce, she graduated in 1998 and works as a saleslady in Manila, the Philippines, she works AS A SALE LADY IN MANILA, MAKATI. From 1998 up to 2004, she got married in 2005 and was blessed to have 3 children.
Her mom, who was working as a Domestic helper in Singapore, recommended Jemma to work for her employer's friend.
Gemma can cook well, her previous employer used to entertain lots of guests and Jemma has learned many western dishes. Jemma can cook well because she was trained by her mother who also works here in Singapore as a domestic helper.
Jemma's previous employer was very strict but Jemma managed to get along with them, Our agency knows Jemma and how she worked, She is not calculative and has initiative like her mom too.
Jemma is also good at handling children of any age, She knows how to get along with them well. Jemma is kind and has a good attitude. She is very caring and her previous employers were very happy with her working performance.
Employer 1 09/06/2011 22/04/2013 -- worked for a Norwegian family living in a landed house 3 stories. Serve a couple and 3 children ages 2 and 4 years old twins. She looks after the children very well., Her other duties are all general housework, cooking, ironing, washing clothes, grocery shopping, and gardening. During that time when she worked with this family, The children were very active but Jemma manage to take care of them without any complaints. She worked for more than 2 years, unfortunately, The employer left for good.
Employer 2 20/06/2013 26/07/2013 -- Worked for a Chinese family, staying in a condo apartment, serving a couple and 2 children ages 2 and 9 years old,, her duties were to take care of the children all kinds of housework, cleaning, ironing, washing clothes, grocery shopping and cooking. She only worked for a month. The employer was too strict with her.
Employer 3 26/07/2013 21/11/2013 -- Worked for a Chinese family living in a landed house 3 stories, She served 6 people, a couple and 3 children ages 8,10 12, and 16 years. Her duties were all housework, taking care of the children, taking care of the dog, washing 2 cars, and gardening, she only worked for 6 months. She only works as a temporary helper to replace someone who went back for holiday in the Philippines and has extended for a few months. Then went to Norway to stay with her previous employer ( The Norwegian family)
To arrange an interview, please reach us through WhatsApp: LINA at 82463140 WHATSAPP AND CALL AT 91392292 or BINGLE at 93715033
Maid Agency: AATAS EMPLOYMENT AGENCY
(License No.: 98C2940)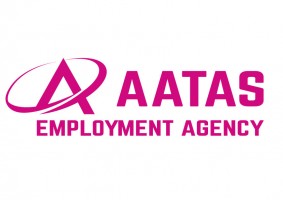 Address:
545 Orchard Road,Next to Hilton Hotel,
#06-14 Far East Shopping Centre,
Singapore 238882
Tel:
6737 8681
Email:
aatas@aatas.com.sg


Contact Person:
Bing / Lina
Handphone:
9371 5033 / 8246 3140 / 91392292/ 67378681
Website:
www.aatas.com.sg
Office Hour:
Monday-Friday : 10:00am to 7:00pm
Saturdays : Closed
Sundays : 10:00am to 4:00pm
Closed on Public Holidays

Last updated on 16-09-2022.
Maid Agency:
AATAS EMPLOYMENT AGENCY
Contact Person:
Bing / Lina
Phone:
9371 5033 / 8246 3140 / 91392292/ 67378681
Contact Maid Agency Regarding JEMMA BANDRIL